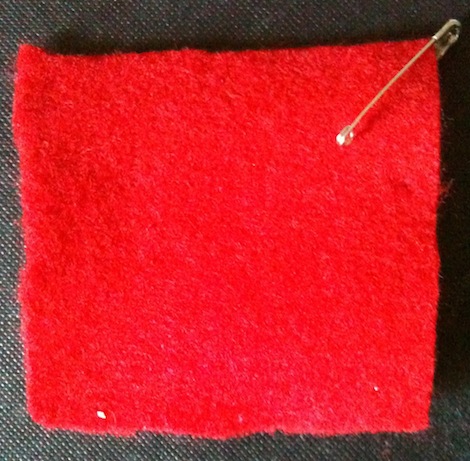 Though the basic course of events in Que­bec over the past sev­eral months has been widely reported, I want to address two ques­tions that might be of greater inter­est to those strug­gling in and around uni­ver­si­ties else­where.
First, I want to look at how the Que­bec stu­dent strike artic­u­lates, on the one hand, the con­flict and inter­play between the social­ist aspi­ra­tions and cor­po­ratist real­i­ties of a pub­lic uni­ver­sity sys­tem, and on the other, the pres­sures put on that sys­tem by the dreams of dol­lar bills float­ing through the heads of admin­is­tra­tors and the "aus­te­rian" belt-tight­en­ing of gov­ern­ments. These are not sim­ple real­i­ties; uni­ver­sity admin­is­tra­tors hop­ing to open the flood­gates of tuition and donor dol­lars are con­tin­gently allied with gov­ern­ment min­is­ters con­vinced by fear that fis­cal aus­ter­ity is the only way for­ward. I believe that a Marx­ist analy­sis of the university's place in the cap­i­tal­ist econ­omy will clar­ify the stakes of the stu­dents' strug­gle against this con­tin­gent alliance of hope and fear within the admin­is­tra­tive appa­ra­tus.
Sec­ond, I want to ask, very briefly, whether this analy­sis has any trac­tion out­side of Que­bec. What con­di­tions have pro­duced these 100 days of increas­ingly wide­spread and increas­ingly ambi­tious clamor? Can these con­di­tions be repli­cated by oth­ers else­where?
The analy­sis of the uni­ver­sity must begin by acknowl­edg­ing that stu­dents are not, as such, directly exploited wage-labor­ers. The stu­dents-as-work­ers anal­ogy – sug­gested above all by the stu­dent strike itself – is, as of yet, only an anal­ogy. How­ever, this acknowl­edg­ment does not pre­clude us from rec­og­niz­ing that stu­dents can be use­fully thought of as unwaged work­ers: (a) per­form­ing affec­tive and intel­lec­tual labor within the uni­ver­sity, and (b) pro­duc­ing their own labor-power.
No com­pre­hen­sive treat­ment of the affec­tive and intel­lec­tual labor per­formed by stu­dents yet exists. Dis­sect­ing this part of the ques­tion, it seems to me, would require a care­ful exam­i­na­tion of the "imag­i­nary sub­sump­tion" of edu­ca­tion under the com­mod­ity form and cap­i­tal; prices have been slapped on things that nonethe­less have no real value, much as in Marx's dis­cus­sion of the "imag­i­nary price" that can be set on honor or con­science.1 It is note­wor­thy that, despite the rhetoric fly­ing around about the cap­i­tal­iza­tion and com­mod­i­fi­ca­tion of edu­ca­tion, the uni­ver­sity is not yet a for­mally sub­sumed cap­i­tal­ist enter­prise, and does not yet pro­duce stan­dard com­modi­ties (goods or ser­vices that can be enjoyed upon pur­chase). Buy­ing a degree or pay­ing for research – the way you might buy a house or pay for a mas­sage – would be an exam­ple of cor­rup­tion, not a nor­mal prac­tice. Even the hand­ful of for-profit uni­ver­si­ties in the US appar­ently oper­ate solely by and for the cap­ture of fed­er­ally guar­an­teed stu­dent loan money, soak­ing up an indi­rect sub­sidy with­out which no one would be will­ing to "buy" their "pro­duct." It seems that no one has fig­ured out how to reg­u­larly and reli­ably pro­duce edu­ca­tional ser­vices in a prof­itable man­ner and on an open mar­ket.
Nonethe­less, much of what the uni­ver­sity does is increas­ingly thought of by anal­ogy to the cap­i­tal­ist pro­duc­tion of com­modi­ties. And much of what the uni­ver­sity does is also increas­ingly orga­nized and car­ried out as if it were the pro­duc­tion of com­modi­ties. This is a remark­able fact about the cur­rent world, that imag­i­nary sub­sump­tion leads directly to real sub­sump­tion, even in the absence of for­mal sub­sump­tion. Cap­i­tal­ists don't have to con­trol a branch of human activ­ity in order for those who do con­trol it to try to ratio­nal­ize pro­duc­tion along what are thought to be cap­i­tal­ist lines. This seems to be the ten­dency in the uni­ver­sity: man­agers are answer­able to donors and leg­is­la­tors, not investors, but every­one still tries to import cap­i­tal­ist man­age­ment tech­niques and orga­ni­za­tional prac­tices. The profit motive is not effec­tive, but every­one is sup­posed to act as if it were. I think this goes some dis­tance to explain­ing both the ubiq­uity of the crit­i­cal mantra of neolib­er­al­ism and the occa­sion­ally heard coun­ter-claim that what is hit­ting uni­ver­si­ties looks more like mar­ket social­ism. A model of the mar­ket is being con­sciously applied by admin­is­tra­tors, but in the absence of any actual exchange of com­modi­ties.
More imme­di­ate pro­gress can be made on the sec­ond aspect of the ques­tion, the uni­ver­sity as a site of the pro­duc­tion and repro­duc­tion of labor-power. From the stand­point of the cap­i­tal­ist firm, higher edu­ca­tion ful­fills a train­ing and a cre­den­tial­ing func­tion. Uni­ver­si­ties train work­ers in the gen­eral skills that indi­vid­ual firms have no incen­tive to provide them­selves, lest their care­fully and expen­sively trained work­force be poached by their com­peti­tors. The degrees and cre­den­tials attested by tran­scripts and diplo­mas also sort the labor force into stan­dard­ized seg­ments, which reduces infor­ma­tion asym­me­tries in hir­ing. What con­se­quences does this func­tional oper­a­tion have for the stu­dents?
From the stand­point of the stu­dent, inso­far as that stand­point is dom­i­nated by eco­nomic incen­tives, a seat in a uni­ver­sity class­room is an oppor­tu­nity to access the higher wages that come with the train­ing and cre­den­tial­ing, while expend­ing as lit­tle effort as pos­si­ble. Many pro­po­nents of rais­ing tuition here in Que­bec seem to take this stand­point at face value, and there­fore think of spots in the uni­ver­sity as com­modi­ties that are best allo­cated by a mar­ket free of price con­trols. But this elides the dif­fer­ence between the spot in the uni­ver­sity and the out­come that is sup­posed to be a ben­e­fit to the stu­dent. Pay­ing the fees and hav­ing a seat in the class doesn't get you any­thing of eco­nomic value. Only by doing the work called for by instruc­tors can a stu­dent actu­ally obtain the train­ing and cre­den­tials that might lead to higher wages. The eco­nomic costs borne by stu­dents would have to include not only the fees paid, but also the wages fore­gone by the choice to attend uni­ver­sity and, most cru­cially, the time and effort nec­es­sary to do well enough in one's courses to access the ben­e­fits of the cre­den­tials. This indi­cates the degree to which imag­i­nary sub­sump­tion has been tak­ing place in higher edu­ca­tion. It seems as if tuition fees must be the price of some com­mod­ity. But just what this com­mod­ity is turns out to be quite hard to pin down, since the fees don't actu­ally final­ize a trans­ac­tion.2
More­over, by ask­ing stu­dents to pay up front for a ben­e­fit that they will only receive, if at all, in the form of future higher wages, the uni­ver­sity turns stu­dents into spec­u­la­tors on their own labor-power. What will be the likely future returns on present invest­ments in my labor-power? Is debt accrued now a good invest­ment, or a fool­ish gam­ble? When tuition is thought of as an invest­ment in human cap­i­tal, this intro­duces incen­tives about which the stu­dent move­ment is extremely wary. As Gabriel Nadeau-Dubois, one of the spokes­peo­ple for the stu­dent union CLASSE, put it: "We are going to inherit very big prob­lems in the next decade, eco­nomic, polit­i­cal and envi­ron­men­tal. We have to be able to learn freely with­out the pres­sure of being indebted. That's the rea­son why we're fight­ing."
The red square that is the sym­bol of the anti-hike move­ment was adopted in 2005 because stu­dents feel that they are "squarely in the red." While Que­bec stu­dents shoul­der less debt than their coun­ter­parts in the US, it seems to be spread around just as widely. In Que­bec, as in the US, two-thirds of col­lege seniors grad­u­ate with stu­dent debts, but in Que­bec the aver­age debt load is about $15,000, as com­pared to the US aver­age of $25,000. Debt is cer­tainly a means of dis­ci­plin­ing labor, and, at the same time, a way of blunt­ing social antag­o­nisms. The slo­gan for Sco­tia­Bank – one of the larger Cana­dian banks – is "You're richer than you think," and social peace seems to rest right now on con­vinc­ing peo­ple that this slo­gan is actu­ally true. The stu­dent strik­ers here remain uncon­vinced.
Hence, while the stu­dent strik­ers gen­er­ally frame the issue in terms of the acces­si­bil­ity of edu­ca­tion – as if it were only a quan­ti­ta­tive issue of more or less acces­si­ble uni­ver­si­ties – I think it would be bet­ter to see the strug­gle as one over the terms and form of acces­si­bil­ity. Tuition hikes, if they were com­bined with a robust-enough pro­gram of off­sets, grants, and loan guar­an­tees, might actu­ally increase acces­si­bil­ity, if this is mea­sured by grad­u­a­tion rates. But this would also cement the imag­i­nary sub­sump­tion of higher edu­ca­tion and encour­age the model accord­ing to which tuition fees are an invest­ment in future earn­ing poten­tial. Reject­ing this model need not imply a roman­ti­cized depic­tion of edu­ca­tion as "human­iza­tion" or the like. Let's be frank: much of what hap­pens in the uni­ver­sity is not wor­thy of any romance. It is not the inher­ent dig­nity of edu­ca­tion that is dimin­ished by ris­ing tuition fees and ris­ing stu­dent debt. Rather, the high fees and high debt serve to obscure the university's actual func­tion within the cap­i­tal­ist econ­omy, and to dimin­ish the propen­sity for revolt amongst its stu­dents. The imag­i­nary sub­sump­tion of edu­ca­tion, sup­ported by higher tuition and increased reliance upon stu­dent debt financ­ing, just makes stu­dents think they're actu­ally sup­posed to be get­ting some­thing for their money.
This being said, what are the prospects for the cur­rent unrest among Quebec's stu­dents to spread? It is unde­ni­able that the protests here are deeply rooted in the speci­ficity of Quebec's his­tory. This aspect has been intel­li­gently dis­cussed by oth­ers, of diverse polit­i­cal per­sua­sions. I will men­tion only that the inter­play between the stu­dent move­ment and Que­bec nation­al­ism is unde­ni­able. Espe­cially since the mas­sive march on March 22, Que­bec patri­otes and sou­verain­is­tes have been a more vis­i­ble part of the protests, and ref­er­ences to Quebec's spe­cial sys­tem of social wel­fare pro­tec­tions, and its inter­est in sus­tain­ing a spe­cial cul­ture, have been recur­rent themes in com­men­tary. This nation­al­ism is an enabling con­straint of the move­ment itself, in the sense that the belief that Que­bec is dif­fer­ent from the rest of Canada both fuels the protests and keeps them res­olutely local in focus. A stu­dent move­ment unen­cum­bered by this nation­al­ism might not attain the breadth and energy of the present move­ment, either here or else­where. But the nation­al­ist ele­ments have an unde­ni­ably ugly edge, and they both limit the aspi­ra­tions of the move­ment to the wel­fare of the in-group and reduce the poten­tial for the move­ment to spread to other parts of Canada.
It is also worth men­tion­ing that the stu­dent move­ment was ines­timably buoyed by the stu­pid­ity and over­reach of the Charest gov­ern­ment, which, react­ing to the dark­est days of the strug­gle, when the vio­lence was surg­ing and the pop­u­lar­ity of the move­ment plum­met­ing, passed a "spe­cial law" – Bill 78 – clamp­ing down on the right to protest and threat­en­ing mas­sive fines to stu­dent orga­ni­za­tions and indi­vid­u­als who encour­aged fur­ther dis­rup­tion. Bill 78 gal­va­nized the move­ment, and gave it a breadth of appeal and a fresh energy that trans­formed the dynamic overnight. Of course, a move­ment can­not count upon the stu­pid­ity of its oppo­nents.
Nonethe­less, the cen­tral issues of the stu­dent strug­gle itself – debt and the dis­ci­plin­ing of labor – are hardly unique to Que­bec. The strength of the move­ment here has been based in the orga­niz­ing work done at the ground level, and in the par­tic­i­pa­tory activism of the stu­dent asso­ci­a­tions. One of the stu­dent orga­niz­ers from McGill has writ­ten an impor­tant text, sum­ma­riz­ing some of the lessons of the strike from an orga­niz­ing per­spec­tive. Per­haps the most impor­tant reminder con­tained therein is this: "What's impor­tant is that move­ments are both inter­nally demo­c­ra­tic, and com­mit­ted to expand­ing to wider and wider sec­tors of soci­ety. This takes time and doesn't hap­pen auto­mat­i­cally, and you will receive no help from the media or police. Don't count on receiv­ing it."
---
William Clare Roberts teaches polit­i­cal the­ory at McGill Uni­ver­sity.
---
1. I take the notion of "imag­i­nary sub­sump­tion" from Patrick Murray's two-part essay on "Marx's 'Truly Social' Labor The­ory of Value," in His­tor­i­cal Mate­ri­al­ism, vol­umes 6 and 7 (2000). Marx's dis­cus­sion of imag­i­nary prices is on p. 197 of the Fowkes trans­la­tion of Cap­i­tal (Ch. 3.1).
2. In this case, money seems to be a trans­ac­tion cost on the side, not the medium of exchange; like the walk to the store, it doesn't get you any­thing except the oppor­tu­nity to do the real busi­ness that con­cerns you.