View­point was invited to debate Lenin's State and Rev­o­lu­tion in a panel at the Left Forum. Check it out if you're near New York City this week­end. Details below.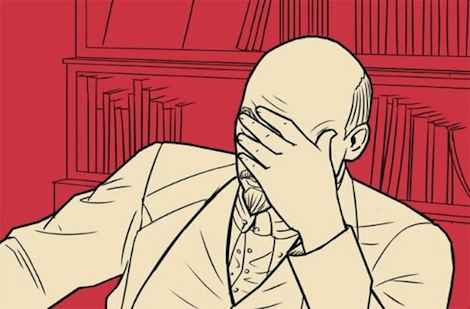 State and Rev­o­lu­tion: Is Lenin Still Rel­e­vant?
Hosted by the Inter­na­tional Social­ist Review
Ses­sion 5
Sun­day, March 18, 10:00am - 11:50am
Pace Uni­ver­sity, Room W511
New York City
Rev­o­lu­tions of the "Arab Spring" top­pled gov­ern­ments but remain far from tak­ing state power. Mean­while, many activists in the Occupy move­ments are not cer­tain that ought to be our goal to begin with. Lenin wrote State and Rev­o­lu­tion towards the begin­ning of the great­est social cri­sis cap­i­tal­ism had yet wit­nessed, the "thirty years' cri­sis" of 1914-1945, which resumed Marx and Engels' con­cep­tions of the state as part of a larger argu­ment about how rev­o­lu­tions must deal with state power as part of a broader inter­na­tional strat­egy to end war, colo­nial­ism and cap­i­tal­ist exploita­tion and oppres­sion. In this panel we revisit it to revive the clas­sic three-sided debate between anar­chist, marx­ist and social demo­c­ra­tic visions of social rev­o­lu­tion and state power and draw some strate­gic and tac­ti­cal lessons for the emerg­ing world order of the 21st cen­tury.
Pre­sen­ters:
Salar Mohan­desi is a grad­u­ate stu­dent at the Uni­ver­sity of Penn­syl­va­nia and an edi­tor of View­point Mag­a­zine.
Todd Chre­tien is the edi­tor of a forth­com­ing edi­tion of Lenin's State and Rev­o­lu­tion and the author of a new intro­duc­tion review­ing the back­ground to Lenin's book. He is a fre­quent con­trib­u­tor to SocialistWorker.org and the Inter­na­tional Social­ist Review. He is a long-time Oak­land, CA-based activist and is cur­rently a grad­u­ate stu­dent in US His­tory at the Uni­ver­sity of Cal­i­for­nia Santa Cruz.
Rad­hika Desai is Pro­fes­sor at the Depart­ment of Polit­i­cal Stud­ies, Uni­ver­sity of Man­i­toba. She is the author of Slouch­ing Towards Ayo­d­hya: From Con­gress to Hin­dutva in Indian Pol­i­tics (2nd rev ed, 2004) and Intel­lec­tu­als and Social­ism: 'Social Democ­rats' and the Labour Party (1994). Her forth­com­ing books are Geopo­lit­i­cal Econ­omy: After US Hege­mony, Glob­al­iza­tion and Empire (2012) and The Mak­ing of the Indian Cap­i­tal­ist Class (2013).
Samuel Far­ber was born and raised in Cuba and has writ­ten numer­ous books and arti­cles, includ­ing Rev­o­lu­tion and Reac­tion in Cuba, 1933-1960 and The Ori­gins of the Cuban Rev­o­lu­tion Recon­sid­ered. His most recent book is Cuba Since the Rev­o­lu­tion of 1959, A Crit­i­cal Assess­ment (Hay­mar­ket Books, 2011). He is Emer­i­tus Pro­fes­sor of Polit­i­cal Sci­ence at Brook­lyn Col­lege of the City Uni­ver­sity of New York (CUNY).
Chair:
Sherry Wolf is the author of Sex­u­al­ity and Social­ism (Hay­mar­ket Books) and runs the Sherry Talks Back blog from New York City.