Viewpoint was invited to debate Lenin's State and Revolution in a panel at the Left Forum. Check it out if you're near New York City this weekend. Details below.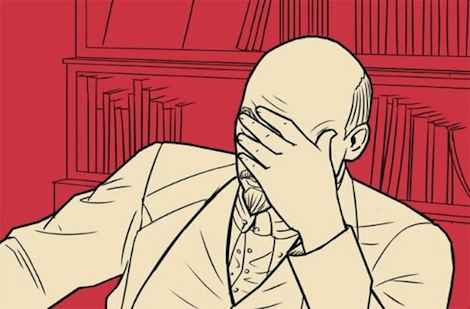 State and Revolution: Is Lenin Still Relevant?
Hosted by the International Socialist Review
Session 5
Sunday, March 18, 10:00am - 11:50am
Pace University, Room W511
New York City
Revolutions of the "Arab Spring" toppled governments but remain far from taking state power. Meanwhile, many activists in the Occupy movements are not certain that ought to be our goal to begin with. Lenin wrote State and Revolution towards the beginning of the greatest social crisis capitalism had yet witnessed, the "thirty years' crisis" of 1914-1945, which resumed Marx and Engels' conceptions of the state as part of a larger argument about how revolutions must deal with state power as part of a broader international strategy to end war, colonialism and capitalist exploitation and oppression. In this panel we revisit it to revive the classic three-sided debate between anarchist, marxist and social democratic visions of social revolution and state power and draw some strategic and tactical lessons for the emerging world order of the 21st century.
Presenters:
Salar Mohandesi is a graduate student at the University of Pennsylvania and an editor of Viewpoint Magazine.
Todd Chretien is the editor of a forthcoming edition of Lenin's State and Revolution and the author of a new introduction reviewing the background to Lenin's book. He is a frequent contributor to SocialistWorker.org and the International Socialist Review. He is a long-time Oakland, CA-based activist and is currently a graduate student in US History at the University of California Santa Cruz.
Radhika Desai is Professor at the Department of Political Studies, University of Manitoba. She is the author of Slouching Towards Ayodhya: From Congress to Hindutva in Indian Politics (2nd rev ed, 2004) and Intellectuals and Socialism: 'Social Democrats' and the Labour Party (1994). Her forthcoming books are Geopolitical Economy: After US Hegemony, Globalization and Empire (2012) and The Making of the Indian Capitalist Class (2013).
Samuel Farber was born and raised in Cuba and has written numerous books and articles, including Revolution and Reaction in Cuba, 1933-1960 and The Origins of the Cuban Revolution Reconsidered. His most recent book is Cuba Since the Revolution of 1959, A Critical Assessment (Haymarket Books, 2011). He is Emeritus Professor of Political Science at Brooklyn College of the City University of New York (CUNY).
Chair:
Sherry Wolf is the author of Sexuality and Socialism (Haymarket Books) and runs the Sherry Talks Back blog from New York City.